---
The Io Passion
Documentation of the German premiere
by Harisson Birtwistle in November 2008 at the Berliner Kammerspiele.
Director: Kai Kuntze, inter alia with Isabel Hindersin
The passionate relationship between a man and a woman awakens the buried gods on the forgotten land of the mysteries of Lerna. "With Io Passion Birtwistle might have achieved most decisively what he always wanted to show: the mythical penetration of the world today ... An exciting concept that leaves the listener - perceiving subconsciously the rumbling between dramatic clarity and energy fluxes- in uncertainty ."
(Reinhard Schulz, Süddeutsche Zeitung, 30.07.2004)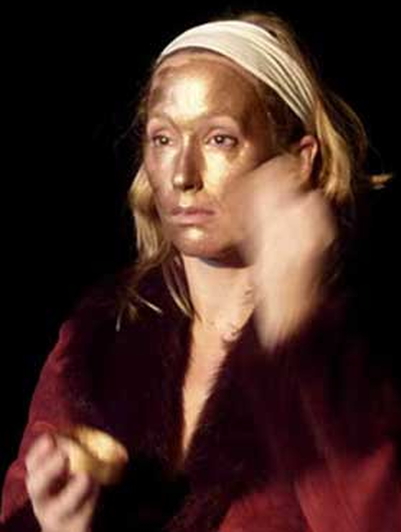 ---